Arkansas job listings
ASACB commits to sharing all available employment opportunities around the state of Arkansas. We will update this list as opportunities present themselves. If there are vacancies you would like to share on our website, please submit them using the form below.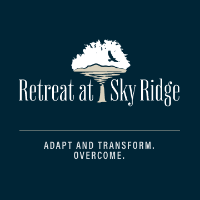 Description
Running groups, supporting other clinical staff, nursing staff, kitchen staff, and other staff as needed. We are a small inpatient treatment facility in need of a CIT who is willing to run process groups, exposure groups, do individual sessions, and take clients for recreational therapy. Please look at our website and call to setup an interview, we are located in Eureka Springs.
How to apply:
Call Matt or Kristina: 870-866-2786 or 479-244-8933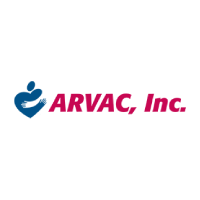 Lake Point Recovery and Wellness Licensed Counselor
ARVAC, Inc./Lake Point Recovery and Wellness
Description
Title: Recovery and Wellness Counselor
Business Unit/Delegate: Lake Point Recovery and Wellness
Department: Recovery and Wellness
Reports To: COO of Recovery and Wellness
FLSA Status: Exempt
Full-Time Equivalent: Full-Time
Date Approved/Revised: 02/14/2022
Mission Statement:
ARVAC, Inc. promotes self-sufficiency and provides pathways out of poverty for individuals, families, and communities.
Job Summary:
The Recovery and Wellness Counselor serves as a valued member of the clinical staff and is responsible for providing holistic, positive, therapeutic treatment counseling to clients with a substance use or co-occurring disorder. The main goal for the Recovery and Wellness Counselor is to ensure the client successfully completes the program and re-enters society as a valuable and productive member of society. The Recovery and Wellness Counselor provides the resources and tools necessary for the success of those clients that participate in all programs at Lake Point Recovery and Wellness.
*The following job junctions are not all-inclusive. Job duties may change as required by needs of the agency. You will assume the responsibility of assuring that you working under to understand your role in accomplishing the strategic goals and performance measures of the Agency.
Essential Duties & Responsibilities:
The Recovery and Wellness Counselor will provide positive, life-changing tools to counsel clients based on the Living in Balance curriculum and the Matrix Model curriculum. The Recovery and Wellness Counselor is responsible for ensuring counseling deadlines are met, treatment plans are individualized, and the successful completion of each client who enters the program. The Recovery and Wellness Counselor will complete routine inspections of all residential and transitional living clients, while providing holistic therapeutic counseling to clients with drug and/or alcohol substance use disorders. The Addiction Rehabilitation Counselor is also responsible for properly documenting all therapy sessions, tools used, and incidents of the clients that are served.
Primary Responsibilities:
Job Specifications:
Provide integrated treatment to individuals assessed as having drug/alcohol addictions and/or co-occurring disorders; utilizes and enforces the use of evidence-based curriculums and counseling methods; uses recreational and therapeutic treatment plans; adapts evidence-based practice to the individual needs of the client; conducts client group sessions, individual sessions, and activities;




Establish rapport with clients and families to foster engagement and develop a therapeutic process; involve family, social networks, and community systems in the treatment and recovery process as appropriate;




Assess and provide services appropriate to identified risk and protective factors; recognize, respond to, and defuses volatile or dangerous situations; provide crisis intervention services as needed; enforce a relapse prevention program;




Meet productivity requirements as needed for each program; meets outcomes and performance standards applicable by law, rule or regulations;




Attend to client needs in a thorough and timely manner; provide therapeutic treatment with a goal of successfully completing the program; discuss and resolve any underlying issues, behaviors, and habits that could create a barrier for the client to successfully complete;




Performs counseling activities that adhere to each of the twelve (12) core functions;




Completes individualized screenings, intakes, and assessments with clients; compile and document in client files as required; develop individualized treatment plans and provides case management on an individualized basis




Reviews and signs staff in training (counselors in training, interns, etc.) treatment plans as necessary; ensures that files are organized appropriately; utilizes credentials for the advancement of the counseling department and agency;




Communicates with and meets deadlines provided by the Compliance Analyst for funding streams/insurance agencies to ensure payment of treatment is received and properly documented in the client file;




Submits utilization records, billing sheets, and any other requested information from funders and management that pertains to receiving payment for treatment provided to the Compliance Analyst in a timely manner;




Submits and complies with incident reporting guidelines;




Provides direction to clients, when needed, regarding appropriate self-discipline for effective participation and success through positive guidance, explanation and encouragement;




Reflect positive, healthy lifestyles and habits that discourage clients from substance abuse; provide guidance by using positive reinforcement and encouragement in a noncompetitive, noncritical atmosphere;




Assists detox clients in transitioning into treatment; monitors detox clients when applicable;




Participates in clinical staff meetings, once a week or more, with other clinical staff and supervisors;




Promotes, at the community level, an understanding of substance abuse and the acceptance of a substance abuser as a person in the need of help and recovery;




Documents all activity and effectively communicates with other staff about client activity;




Professionally adheres to all agency, state, and federal Codes of Ethics in accordance with substance abuse treatment, the Substance Abuse Certification Board, HIPAA privacy laws, and any other regulation/licensure boards that protect the agency, professional, and the client that it serves;




Conducts other related duties as assigned.
To perform this job successfully, an individual must be able to carry out each essential duty in a satisfactory manner. The job specifications listed below are representative of the education and experience as well as the knowledge, skill and/or ability (KSAs) required. Reasonable accommodations may be made to enable individuals with disabilities to perform the essential functions.
Requirements:
Master's Degree in Psychology, Sociology, or related field




Preferred licensed or credentialed behavioral health professional.




LPC, LCSW, or CS preferred. LAC, LMSW, ADC, AADC, and LADC acceptable.




Minimum of three (5) years' experience working with adults and families in a substance abuse, behavioral, and/or mental health treatment setting.




Must have a valid driver's license and reliable transportation.
Knowledge, Skills, & Abilities:

Ability to follow Agency guidelines as mandated in the staff and client handbooks




Ability to follow state guidelines




Ability to follow regulations set forth partnership contracts




Knowledge of proper medical observational procedures




Ability to adhere to ethical guidelines and standards




Communication skills




Ability to control and speak confidently to a group of people




Ability to work both independently and as a team player




Organization skills




Problem-solving skills




Ability to manage a group of people




Ability to adhere to ARVAC staff handbook




Ability to maintain a License and continuing education
Physical Requirements:

Ability to stand and walk for extended periods of time.




Ability to sit with some bending and reaching.




Ability to engage in repetitive movement of wrists, hands, and fingers – typing and/or writing.




Ability to work frequently at close visual range (i.e. computer terminal, extensive reading).




Ability to receive and respond to oral communication.




Ability to exert up to 10 pounds of force to lift, carry, push, pull, or otherwise move objects.
Cognitive or Mental Requirements:
The following cognitive or mental requirements are necessary on a daily basis: Critical thinking; Reading; Writing; Mathematics; Drawing conclusions from written or computer-generated materials; Analyzing data or report information; Creating methodologies for accomplishing a goal; Conducting research; Implementing recommendations by coordinating persons and/or other resources; Developing plans, procedures, goals, strategies, or processes Directing activities of others to accomplish a goal Clear verbal articulation.
Work Environment:
Noise level in the work environment is moderate to occasionally loud (examples: business office with computers and printers, light to moderate traffic, human voices).
Standard office equipment generally used includes:
Telephone




Personal Computer (monitor, keyboard, and mouse) or Tablet




Printer/Photocopy Machine




Calculator




Fax Machine




May be required to operate a motor vehicle during the course of duties.
We are an equal opportunity employer committed to creating a diverse and healthy workplace.
How to apply:
https://www.arvacinc.org/careers
https://www.indeed.com/job/licensed-recovery-and-wellness-therapist-lpc-lcsw-lmft-ladc-adc-aadc-0517587ddbd8cf23
email: humanresources@arvacinc.org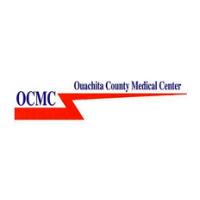 ADC
Ouachita Co Medical Center
Description
The ADC shall be responsible for counseling with patients/clients, families and assessments.
This is a part time position and may work into full time.
Excellent salary in a hospital based program.
How to apply: Email Teresa Roark, troark@ouachitamedcenter.com for further instructions.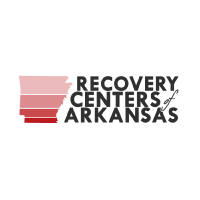 Addictions Counselor CIT, ADC, AADC, LADAC, CS
Recovery Centers of Arkansas
Description
Addictions Counselors work under the supervision of the Clinical Director for the assigned program; responsible for provision of treatment, educational and case management services as identified in the individual plan of care including the linking of clients with resources; responsible for accurate and timely documentation of all services provided in compliance with RCA policies, state licensure and CARF accreditation standards. Serves as a Primary Treatment Provider.
**CREDENTIALS NEEDED: CIT, ADC, CADC, AADC, LADAC, or CS**
BRIEF DESCRIPTION OF ESSENTIAL FUNCTIONS:
Provide comprehensive substance abuse assessment, utilizing identified screening instruments. Develop person-centered Master Treatment Plan, reflecting diagnosis and placement consistent with ASAM criteria
Provide individual, family and group counseling as appropriate for clients and families
Provide case management services to include coordinating services with other programs, provide aftercare/discharge planning; participate in treatment staffings. Maintain client records consistent with procedures and accreditation standards
QUALIFYING KNOWLEDGE, SKILLS & ABILITIES:
Ability to document electronically the provision of services
Ability to relate positively and courteously to staff, clients and public
Ability to follow specific instructions and procedures; Ability to accurately describe and document observations
Ability to respond effectively and calmly in a crisis situation
Knowledge of evidence-based treatment and the dynamics of substance use disorders
Ability to stand, walk, reach, bend, push, pull, lift a minimum of 10 pounds and use stairs
QUALIFYING EDUCATION & EXPERIENCE:
Bachelor's degree or Master's degree
Certification by the state of Arkansas in the field of substance abuse or actively seeking such certification or licensure (CIT, ADC, CADC, AADC, LADAC)
Knowledge of substance abuse resources and evidence-based practices
No criminal history of felony or a violent offense; not currently on parole or probation
A valid Arkansas Drivers License with no more than 3 moving traffic violations within the past 3 years and no DWI convictions within the past 5 years and over the age of 21 but under the age of 65
Job Type: Full-time exempt, salaried position. It requires a 30-day, excluding any earned leave, notice of intent to terminate employment.
For more information contact Samantha Shelnut at 501-614-4923 or email sshelnut@rcofa.org
or Apply Online @ https://www.rcofa.org/employment/
Deadline: Open until filled.
Description
Responsibilities:
Counselor will conduct individual and group counseling sessions.
Coordinate care of assigned patients and present patient status and concerns with treatment team accordingly.
Conduct comprehensive patient assessments and the development and implementation of patient treatment plans according to State regulatory requirements
Provide clinical services and patient care and education and opiate addiction counseling services to patients
Excellent documentation and computer skills required
Other related duties as determined by supervisor
Qualifications:
Previous experience working with chemically dependent individuals
Must demonstrate a positive, non-judgmental, and accepting attitude toward our patient population
Understanding of an EMR system (electronic medical records)
Satisfactory drug screen and criminal background check.
Benefits:
Competitive salary
Comprehensive benefits package including medical, dental, vision and 401(K)
Generous paid time off and paid holidays
Excellent growth and development opportunities through our counselor career path
Rewarding opportunity with the ability to impact individuals' life
How to apply:
Go to baymark.com, click on Careers, then search counseling and location, Springdale, AR.
Deadline: Open until filled.
Outreach Specialist SA 1034
Description
Responsible for reviewing behavioral health/substance use treatment and DYS setting client records to determine appropriateness and quality of treatment services in compliance with Medicaid licensure policies and DYS program deliverables. Collaborate with medical and other professional staff to accomplish goals within designated timeframes. Answers directly to the Behavioral Health supervisor/department manager and is accountable for ensuring services are implemented according to strategic directives and contract deliverables. Ensures that AFMC's mission, vision and values are upheld by personal example. Support the organization's mission, vision and values by exhibiting the following behaviors: Honesty, Excellence, Accountability, Respect and Teamwork.
EDUCATION:
Required: Bachelor's Degree. Must be certified by one of the following: The Arkansas Substance Abuse Certification Board (ASACB) as an Advanced Alcohol Drug Counselor (AADC) or Alcohol Drug Counselor/Alcohol and Other Drug Abuse (ADC) or Certified The Arkansas State Board of Examiners of Alcoholism and Drug Abuse Counselors (SBEADAC) as a Licensed Alcoholism and Drug Abuse Counselor (LADAC) or Licensed Associate Alcoholism and Drug Abuse Counselor (LAADAC); The National Association of Alcoholism and Drug Abuse Counselors Certification Commission (NAADAC), the International Certification Reciprocity Consortium/Alcohol and Other Drug Abuse (ICRC), or the National Board of Certified Counselors, Inc. and Affiliates/Master Addictions Counselor (NBCC). At least 3 years in juvenile justice setting also required.
Desirable: Master's Degree in a mental health related field. Licensed mental health professional in the state of Arkansas.
EXPERIENCE:
Required: Three (3) years' experience in social service, behavioral health, and juvenile justice. Must be trained and possess experience in proper investigative techniques and detailed instruction on writing deficiencies.
Desirable: Quality Assurance / Utilization
INTERNET REQUIREMENTS:
Reliable, high-speed wireless internet service (Wi-Fi)
Deadline: Open until filled.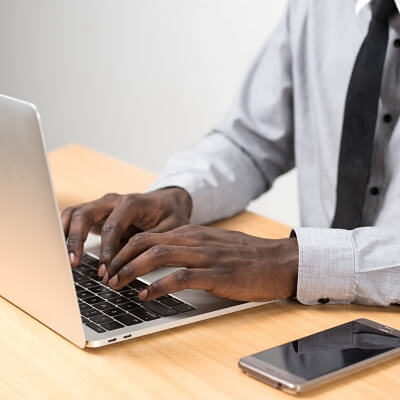 Share an employment opportunity with ASACB