Arkansas job listings
ASACB commits to sharing all available employment opportunities around the state of Arkansas. We will update this list as opportunities present themselves. If there are vacancies you would like to share on our website, please submit them using the form below.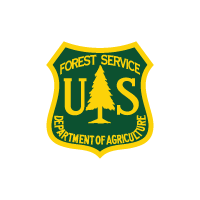 Licensed Alcohol and Drug Counselor (TEAP)
USDA Forest Service; CASS JOB CORPS, Ozark AR
Description
This position is located on a National Forest Civilian Conservation Center. The position supports the Employee Assistance Program (EAP) by providing educational and counseling services to students in areas that include prevention, education, identification of substance use problems, relapse prevention, and help student trainees to overcome barriers to successful employment through substance abuse counseling.
Major Duties
Assists with the development of center operating procedures for the program components related to substance abuse prevention, education, and relapse prevention. Develops and monitors student intervention plans, conducts, and documents counseling notes and student progress in the student's health record, as well as providing ongoing substance abuse counseling services.
Conducts on-going counseling and support groups, to include an introduction to the self-help program for intervention, and annual events surrounding prevention. Work includes coordination of counseling and intervention with the mental health consultants, center physician, health services staff, counselors, and other non-health staff to ensure that the intervention program component is fully understood and integrated on center and that staff support student intervention plans.
Coordinates career plans and intervention planning with center counselors and health providers, as well as educators and instructors to update a student's intervention plan and behavioral contract to ensure the plan guides a student's expected behavior in all areas of center life and in preparation for employment.
Collaborates with the recreation department to assist in developing leisure time activities and specific incentives to reinforce an alcohol and other drug free lifestyle is expected and the incumbent maintains as a liaison with community intervention resources.
Evaluates self-help groups and establishment of appropriate referrals and counseling services.
Compiles required monthly and quarterly reports for submission to the National Health Office.
Maintains appropriate records in the medical folders, charting information necessary to insure they are current.
Conducts drug testing and follows chain of custody expectations. Maintains drug testing and alcohol testing supplies and equipment.
Coordinates and participates in Tobacco Use Prevention (TUPP) programming, Healthy and Active Life Styles (HEALS) programming and other center activities, to include providing three (3) annual events per year.
Plans and conducts center staff training on the dynamics of alcohol and other drug use, prevention, and other areas of employee assistance programming noting staff roles and responsibilities.
Provides staff education on biochemical referral process and use of testing supplies.
Performs all tasks in compliance with existing Job Corps safety policies and procedures. DOL provides Policy and Requirements Handbook (PRH) and a EAP Desktop Reference for additional compliance guidelines.
Is responsible for meeting the goals of the Equal Employment Opportunity Program and actively supporting Civil Rights as expressed in the Civil Rights Act of 1964, as amended.
NOTES:
This is a non-standard position description, and the following criteria is applicable.
This PD was classified based on the unique regular and reoccurring duties of this position. The use of this PD for other positions will impact the overall classification of this PD and the position that it is currently assigned to.
Bargaining Unit Status: Eligible -Coverage is dependent upon unit location.
Must be certified as an alcohol and drug abuse counselor or specialist or be able to acquire certification by a recognized state or national credentialing board.
Factor 1, Knowledge Required by the Position
Knowledge of substance abuse and prevention techniques, pharmacology, and psychosocial aspects of drugs and alcohol in order to recognize abuse problems.
Familiar with formalized assessment measures (e.g. SASSI3 or SASSI2). Clinical judgement to determine student risk for substance abuse.
Skills in oral and written communications to effectively communicate with intervention resources, staff members, students, and parents/guardians.
Knowledge of the principles and concepts of counseling and guidance techniques in order to counsel and advise students and family members as necessary.
Certification by a recognized State or national credentialing board as an alcohol and drug abuse specialist.
Oral presentation and training skills to plan and conduct center staff training.
Must be familiar with formalized assessment measures (e.g., SASSI3 or SASSIA2), and clinical judgment to determine students' level of risk for substance use.
Factor 2, Supervisory Controls
The supervisor makes assignments by defining objectives, priorities, and deadlines; and assists employee with unusual situations which do not have clear precedents.
The employee plans and carries out the successive steps and handles problems and deviations in the work assignment in accordance with instructions, policies, previous training, or accepted practices in the occupation.
Completed work is usually evaluated for technical soundness, appropriateness, and conformity to policy and requirements. The methods used in arriving at the end results are not usually reviewed in detail.
Factor 3, Guidelines
Procedures and policies are established by the Department of Labor in the Policy and Requirement Handbook (PRH), but do not address every situation. Judgement is required to interpret and adapt guidelines such as agency policies, regulations, precedents, and work directions for application to specific cases or problems. Information concerning guidance and counseling methods systems, and practices is contained in various reference books, periodicals and other publications.
Factor 4, Complexity
The EAP program is an important part of meeting the needs of each individual student and the specialist is a key member of the team providing for these needs. The incumbent deals with a variety of complex employee assistance problems (e.g., emotional/mental instability, drug abuse, family issues, etc.) which have not been previously detected and which may pose a threat to the incumbent. The students are from varying social-economic backgrounds and may have skeptical, fearful or resistant attitudes toward the EAP program which requires the incumbent to explain the need for participation in a substance abuse or employee assistance program and to gain their cooperation and trust. The educational and training effort and individual counseling responsibilities add to the complexity of the position.
Factor 5, Scope and Effect
The work involves treating a variety of complex EAP issues, questions, or in conformance with established criteria. The Center's EAP program is based on the expectation that each Job Corps Center will provide adequate intervention and support group counseling services to include a full array of services surrounding prevention and intervention. This service affects the social and physical well-being of the students.
Factor 6, Personal Contacts
Contacts are with students, their parents/guardians, staff, outside medical professionals, mental health organizations, drug rehabilitation units and with external social organizations.
Factor 7, Purpose of Contacts
The purpose is to explain, provide and coordinate EAP needs. Consults with medical professionals to obtain medical information pertaining to students' health care.
How to apply:
This is a PERMANENT, FULL-TIME FEDERAL POSITION located in Ozark, AR.
The USDA Forest Service – Cass Job Corps C.C.C. is conducting a pre-vacancy announcement outreach for a highly skilled and qualified candidate to fill the following position: Alcohol & Drug Abuse Specialist (TEAP Counselor) GS-0301-09
This position is permanent, full-time, with a duty station in Ozark, AR. This notification is being circulated to inform prospective applicants of this upcoming opportunity and to determine interest in the position. Please share with anyone who may be interested.
The pre-vacancy interest announcement for the position will be open from 07/29/2022 through 08/13/2022.
Outreach Database link:
https://fsoutreach.gdcii.com?id=313A87A1CD9248F8B909BCEA62106F10
The vacancy announcement, when available, will be posted on the USAJobs website, the US Government's official site for job and employment information. http://www.usajobs.gov.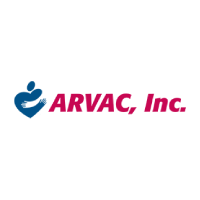 Addiction Rehabilitation Counselor
ARVAC Lake Point and Wellness Recovery
Description
The Addiction Rehabilitation Counselor will provide positive, life-changing tools to counsel clients based on the Living in Balance curriculum and the Matrix Model curriculum. The Addiction Rehabilitation Counselor is responsible for ensuring counseling deadlines are met, treatment plans are individualized, and the successful completion of each client who enters the program. The Addiction Rehabilitation Counselor will complete routine inspections of all residential and transitional living clients, while providing holistic therapeutic counseling to clients with drug and/or alcohol substance use disorders. The Addiction Rehabilitation Counselor is also responsible for properly documenting all therapy sessions, tools used, and incidents of the clients that are served.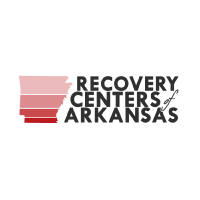 Addictions Counselor, Bachelor's and Master's Level - 2 Positions open
Recovery Centers of Arkansas
Description
RESPONSIBILITIES:

ESSENTIAL FUNCTIONS:
Performs all functions as identified in the IPAD for this job description.




Provide comprehensive substance abuse assessment, including ASI and other screening instruments




Develop person-centered Master Treatment Plan, reflecting diagnosis and assigned placement consistent with ASAM criteria




Provide individual, family, and group counseling as appropriate for clients and families




Provide educational programs;




Provide orientation and daily coaching of assigned individuals




Provide case management services to include coordinating services with other programs, aftercare/discharge planning




Maintain client records consistent with procedures and accreditation standards




Participate in treatment staffings



QUALIFYING KNOWLEDGE, SKILLS & ABILITIES:
Ability to document electronically the provision of services




Ability to relate positively and courteously to staff, clients and public




Ability to follow specific instructions and procedures; ability to accurately describe and document observations




Ability to respond effectively and calmly in a crisis situation




Knowledge of evidenced-based treatment and the dynamics of substance abuse disorders



QUALIFYING EDUCATION & EXPERIENCE:

Bachelor's and/or Master's degree




Certification or licensure by the state of Arkansas in the field of substance abuse or actively seeking such certification or licensure

Knowledge of substance abuse resources and evidence-based practices
Compensation: This is an exempt, salaried position. It requires a 30-day, excluding any earned leave notice of intent to terminate employment.
For more information contact Jennifer Thompson at 501-372-4611 or email jthompson@rcofa.org
Deadline: Open until filled.
Outreach Specialist SA 1034
Description
Responsible for reviewing behavioral health/substance use treatment and DYS setting client records to determine appropriateness and quality of treatment services in compliance with Medicaid licensure policies and DYS program deliverables. Collaborate with medical and other professional staff to accomplish goals within designated timeframes. Answers directly to the Behavioral Health supervisor/department manager and is accountable for ensuring services are implemented according to strategic directives and contract deliverables. Ensures that AFMC's mission, vision and values are upheld by personal example. Support the organization's mission, vision and values by exhibiting the following behaviors: Honesty, Excellence, Accountability, Respect and Teamwork.
EDUCATION:
Required: Bachelor's Degree. Must be certified by one of the following: The Arkansas Substance Abuse Certification Board (ASACB) as an Advanced Alcohol Drug Counselor (AADC) or Alcohol Drug Counselor/Alcohol and Other Drug Abuse (ADC) or Certified The Arkansas State Board of Examiners of Alcoholism and Drug Abuse Counselors (SBEADAC) as a Licensed Alcoholism and Drug Abuse Counselor (LADAC) or Licensed Associate Alcoholism and Drug Abuse Counselor (LAADAC); The National Association of Alcoholism and Drug Abuse Counselors Certification Commission (NAADAC), the International Certification Reciprocity Consortium/Alcohol and Other Drug Abuse (ICRC), or the National Board of Certified Counselors, Inc. and Affiliates/Master Addictions Counselor (NBCC). At least 3 years in juvenile justice setting also required.
Desirable: Master's Degree in a mental health related field. Licensed mental health professional in the state of Arkansas.
EXPERIENCE:
Required: Three (3) years' experience in social service, behavioral health, and juvenile justice. Must be trained and possess experience in proper investigative techniques and detailed instruction on writing deficiencies.
Desirable: Quality Assurance / Utilization
INTERNET REQUIREMENTS:
Reliable, high-speed wireless internet service (Wi-Fi)
Deadline: Open until filled.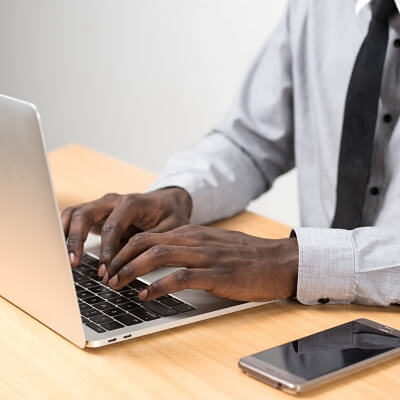 Share an employment opportunity with ASACB