Carlotta Powell, ASACB
Secretary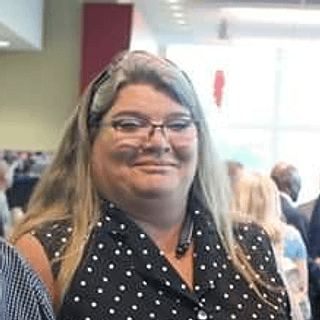 Carlotta Powell
CS-D, ADC, PR
Carlotta is currently the Director of Substance Abuse Services at South West Arkansas Counseling &Mental Health Center in Texarkana, AR. She has been employed there since beginning her practicum in 2003. While doing her practicum, she was hired as a PRN dorm manager or where ever else she was needed. Since then she has obtained her Alcohol Drug Counselor certification and then her Clinical Supervision certification.
Carlotta has served on the Board since 2017, and was secretary for the Board for 2 years. She is also a member of the Arkansas Association of Alcohol and Drug Abuse Counselors. Carlotta was one of the first trainers for the state of Arkansas' peer support training. She has been a part of the development of the three-tier model of peer support that Arkansas currently has (core training, Advanced and Supervision trainings).
Currently, Carlotta is working with a team in the development of a MAT program for SWACMHC. Carlotta has a passion for assisting addicts/ alcoholics find recovery through various pathways of recovery, which is why she serves on various boards and committees aimed at helping addicts and family members achieve and maintain long term recovery.